ST. AUGUSTINE'S CHURCH
Edgbaston, Birmingham
Venue Hire
Our church is a Victorian landmark with a sumptuous interior, and stands at the centre of the Conservation Area that bears its name. Both the church and the church hall - St. Augustine's House - are available for hire and are very suitable for a wide range of events.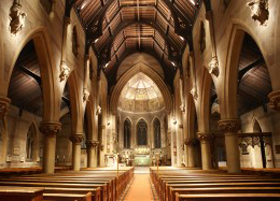 Booking the Church
The nave of the church can be used for larger meetings and can accomodate up to 600 comfortably. The church is also an attractive concert venue, having an excellent acoustic and a fine pipe organ. Safe parking is available around the church. Moreover, as a photogenic church, it is also popular for weddings and christenings.
The Church is available for a negotiable fee, depending on the event. Please contact us to find out more.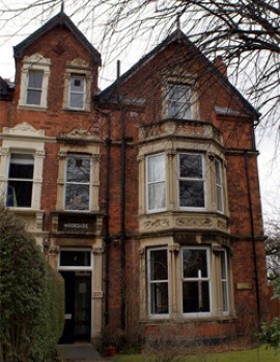 Booking the Church Hall
St. Augustine's House (shown right) - our church hall - is also available for hire. It has a very good kitchen and food preparation facilities. It can accomodate up to 40 people and may be used for meetings, parties, receptions etc.
The Hire Fee for the Church Hall is £35 for the first hour, plus £10 per additional hour or part thereof.
Support our work at St. Augustine's by making a donation via Paypal.