Welcome to the Parish Church of St. Augustine of Hippo, Edgbaston.
We are a diverse and friendly congregation seeking to serve Christ in our community with biblical teaching and traditional Anglican faith, practice and worship.
Our church, which is open daily for prayer, is a Victorian landmark with a sumptuous interior, and is situated in the heart of Birmingham's main hotel district.
As a Church of England parish, we fall within the Diocese of Birmingham and our Patron is the Bishop of Birmingham.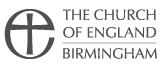 Our national church forms one of the many provinces in the global Anglican Communion, which stretches across over 165 countries worldwide.
We are an active parish, providing opportunities to worship throughout the week. Our amateur choir of exceptional ability sings twice every Sunday, maintaining a choral repertoire that extends from Palestrina to Oliver Messiaen. We also host many other activities, including study groups and concerts. View our Parish Diary.
If you would like to support the work of the church, please click the button below to visit the Paypal website, where you will be able to make a donation.