ST. AUGUSTINE'S CHURCH
Edgbaston, Birmingham
Orders of Service
A wide range of services take place at St. Augustine's each year. Click the Orders of Service below to view some of our past services...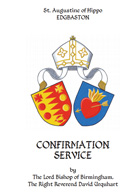 Confirmation
A Confirmation service held
at Candlemas 2014, led by the
Lord Bishop of Birmingham.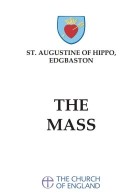 The Mass
Our regular order of service for
the celebration of the Mass
at St. Augustine's.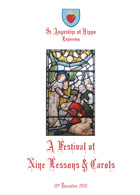 Nine Lessons & Carols
Our traditional festive service
of Nine Lessons & Carols
from 2010.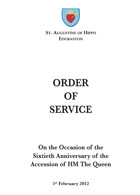 Accession Day Mass
On the Occasion of the Sixtieth Anniversary of
the Accession of HM The Queen.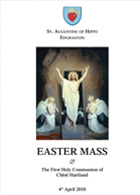 Easter Mass
Our Order of Service
used on Easter Morning
in 2010.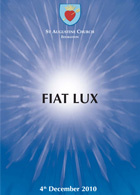 Fiat Lux
The inauguration of the church's new lighting scheme in 2010.
Support our work at St. Augustine's by making a donation via Paypal.